URNCST Journal Research Competition
---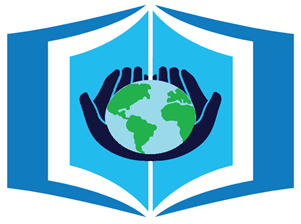 ---
The URNCST Journal Research Competition provides undergraduate students with the opportunity to experience the peer-review and publication process associated with research they have conducted under the supervision of a research mentor (i.e. a scientist or a professor) in an academic setting. If you are an undergraduate student without a research supervisor, please consider participating in our Case Competition instead. Please ensure that you have read the Frequently Asked Questions page prior to reading the Terms and Conditions, and following the instructions to submit your abstract below.
What are the Terms and Conditions Associated with Making a Submission to the Competition?
The URNCST Journal Research Competition is open to any undergraduate student (BSc, BHSc, BEng, etc.) or professional-undergraduate student (MD, PharmD, DDS, etc.) internationally conducting research in one of the URNCST Journal scope areas. By submitting your abstract to URNCST Journal you agree to the following terms and conditions:
○ 1) I am or was an undergraduate or professional-undergraduate student at the time during which my research is/was conducted and my abstract has not been previously published, nor is it before another journal for consideration.
○ 2) By submitting this form, I give the URNCST Journal permission to contact me via email regarding my abstract submission and occasional updates about opportunities offered by the URNCST Journal or one of its partners.
○ 3) I will list the name of at least one principal investigator who assisted me with my research (i.e. provided me with mentorship, lab/office space, research materials/methods, etc.) as an author on your abstract.
○ 4) I have obtained permission from all of my co-authors to submit my abstract to the URNCST Journal Research Competition with the understanding that, if accepted, it will be published in the URNCST Journal Research Competition abstract book in the URNCST Journal. Furthermore, I have ascertained that the order of authorship has been agreed upon by all authors.
○ 5) I am responsible for paying a one-time, non-refundable submission fee of $25.00 CAD (or the equivalent in your local currency) plus applicable taxes to the URNCST Journal. Furthermore, I understand that following the peer-review of my abstract, it may be accepted or declined for publication. Though unlikely, I understand that based on the volume and quality of abstracts received, my abstract's publication date may be postponed to the next competition.
---
Ready to Submit YOUR Abstract? Please Follow the Steps Below.
1. After you have read through this entire webpage carefully, please download and complete the Abstract Template for the URNCST Journal Research Competition HERE. You are also strongly encouraged to download the Peer-Reviewer Evaluation Form HERE which details how your abstract will be evaluated by an URNCST Journal peer-reviewer.
2. Create a user account HERE (opens a new window, so you can return to the instructions on this page). Enter all of your information, then click "Register". On the next page, click "Make a New Submission".
3. There are 5 steps to submitting your article, as follows:
Under the "1. Start" tab: You must agree to the Submission Requirements. No Comments for the Editor are required.

Under the "2. Upload Submission" tab: Upload your completed "Abstract Template for the URNCST Journal Research Competition". Please do not upload any additional files as they will not be reviewed.

Under the "3. Enter Metadata" tab: Copy/Paste your your title and abstract into the "Title" and "Abstract" sections respectively exactly as they appear in your "Abstract Template for the URNCST Journal Research Competition". Leave all other sections blank.

Under the "4. Confirmation" tab: Click "Finish Submission" and confirm your submission.

Under the "5. Next Steps" tab: You will be notified that your submission is complete and that we have received it. You can now close this tab.
4. Please check your inbox (including your spam folder) for an email confirming your submission and retain it for your records. It should also contain an abstract submission number (AS#), which you should reference in the event that you wish to contact our editorial office.
5. The final step is to make payment for your submission HERE. Please enter your AS#, full name, and title of your abstract (i.e. 25-John Doe-The title of my abstract) into the box (or copy paste this line provided to you in your confirmation email) before clicking "Pay Now". You will then be taken to the PayPal website where you can make payment using any major credit card or your PayPal account. Please note that payment is due 24 hours after receiving this email or before the abstract submission deadline, whichever comes first. We will not send your abstract out for peer-review until we have received your payment, and therefore recommend that you make payment once you receive this email.
If you encounter any difficulties along the way, please send an email to competition@urncst.com.
Thank you for your interest in submitting an abstract to the URNCST Journal Research Competition!